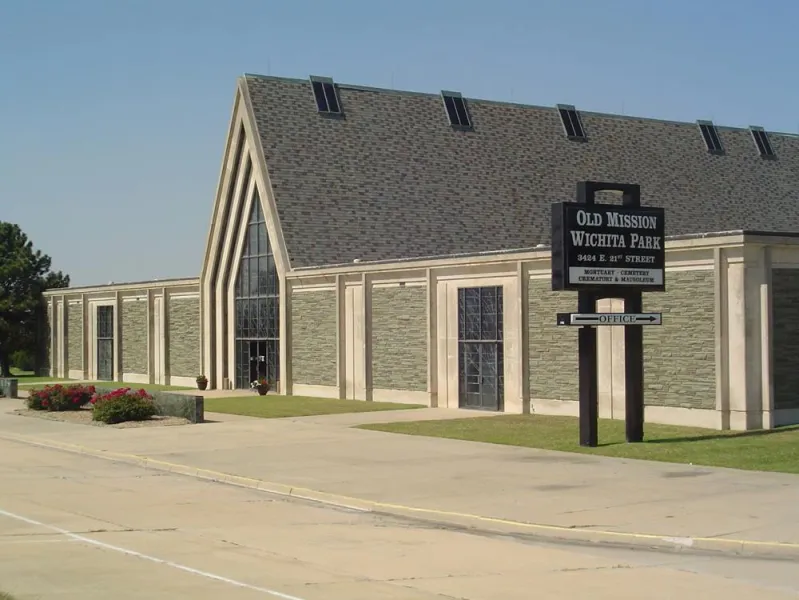 A Brief History
Old Mission, built across the street from the renowned Wichita State University, has become a familiar landmark in the area.
The Old Mission Mausoleum, designed with Bedford limestone and Vermont marble, was built by banker, George A. Saxton in 1918. The Mission Chapel Mausoleum, which features beautiful Gothic stained glass windows, was built in 1962.
To better accommodate the needs of Wichita families, Old Mission Mortuary was added to the cemetery grounds in the 1970s. Our crematory and Serenity Mausoleum were also built in that decade.
Everything about our entire facility is planned with the thought of providing convenience, comfort and a place of quiet dignity.
You are invited to visit Old Mission and see its many lovely features, all planned in the tradition of service. One call will assure you all the help needed at the time of loss.