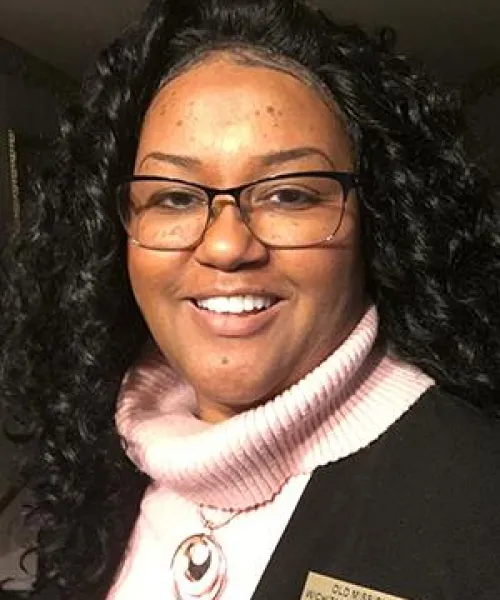 La Vonta Ray
Family Service Advisor
La Vonta joined our team in August 2018 and sincerely enjoys educating people about the benefits of making those important cemetery arrangements before the time of need.
The Wichita native worked for 30 years in the utility industry and also shaped little minds for six years when she owned and operated Gifts From Above, LLC. La Vonta is married to a wonderful man, and together the couple has five grown children and four grandchildren.
She is active in the community through efforts to help feed the homeless and is part of a Bible study group that offer prayers and care packages to those in need. In her free time, she enjoys listening to contemporary jazz and gospel music, singing, playing the piano, being around family and fellowship with friends. She is a nurturer and genuinely enjoys helping and serving others, as well as studying and sharing God's word, the good news of Jesus Christ!
"We prepare for all type of occasions especially bringing a new life into the world and end of life should not be any different. End of life preparations, in my opinion, is one of the most loving acts given to your loved ones. This is a time to be able to celebrate the life lived and grieve the loss in knowing in the physical they will be missed. When the preparations are made their loved ones don't have the financial burden with grieving process. Death is guaranteed and it's best to be prepared for it." — La Vonta Ray